The International Lutheran Youth Center Ichthys (MEMC Ichthys in Slovak) has been in operation since 2004. We offer an ideal space to organize camps, weekend retreats, conferences, seminars, training sessions, sporting events, and other functions, not only for young adults, but also for children, parents, schools, interest groups, et cetera.
As part of our project, we also organize youth activities in the Tatra region. On the national level we actively collaborate with our long-time partner, Fellowship of Lutheran Youth (Spoločenstvo evanjelickej mládeže), to organize various events and activities. We also sponsor community efforts in Asia and Africa, where several of our former volunteers and their families are engaged.
The Center is located in the charming village of Veľký Slavkov, not far from Poprad. Thanks to the nearby High Tatra Mountains and the diverse options in the region, it offers an ideal space for everyone looking to relax and recharge, while also growing as a person.

"The new Lutheran center is amazing, perfect for young people and for families with kids alike. The fenced off playgrounds and sports pitches are perfect for all ages, and the kind and helpful staff are always on duty. Thank you so much for everything, we felt at home.
"
"Accessible price, kindness in everything they do, home cooking. Would recommend."
"…great place for both small and large groups, and even for conferences. The food can't be beat. Great base for hikes in the Tatras."
Our vision is to provide an environment for the balanced formation of young people – their mind, body, and soul, thus influencing not only their lives, but the lives of others in our local community and in the wider region.
We strive to fulfill this vision through...
The MEMC team is a group of people with different gifts and talents who are willing to apply them to their work. In addition to our permanent staff, we get an enormous amount of help from our numerous volunteers and external partners.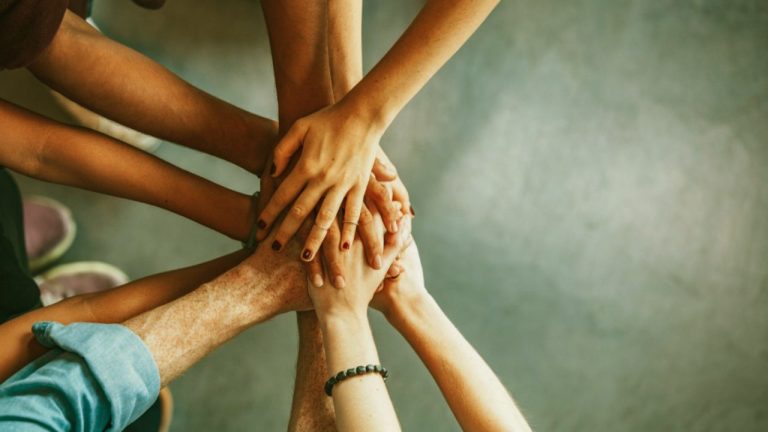 We believe that working with young people is more important now than ever, and we are thus currently preparing to expand our offerings with new activities and programs focused mainly on youth development. In order to achieve this goal, we will soon begin searching for new recruits to reinforce our team. See the Podpora section to find out more about how to work with us.
Our story begins in the late 90's, with the construction of a building on the site of the old Lutheran rectory in Veľký Slavkov. The new building was intended to serve as a center for future generations of young people in the Evangelical Church of the Augsburg Confession (ECAV). It was in reaction to the major expansion of youth engagement in the ECAV at the time, which occurred more or less illegally during the communist era.
The construction owed its success to significant financial and personal assistance, especially from Germany (the Evangelical-Lutheran Church in Württemberg, the Evangelical Church in Central Germany, as well as the organizations GAW and MLB), but also from other countries such as Sweden, Norway, and the USA. Young people on mission trips and part-time jobs played a crucial role in the construction of the building during this time.
Since 2005, when part of the building was finally opened, youth retreats and camps have been organized under the auspices of the Fellowship of Lutheran Youth and the Evangelical Church of the Augsburg Confession.
In 2008, the International Lutheran Youth Center Ichthys (MEMC Ichthys) was established as an independent legal entity, covering all existing activities at the local, regional, national, and even international level, which had arisen alongside the construction and initial operation of the facility.
To learn more, check out our annual reports (available in Slovak only).